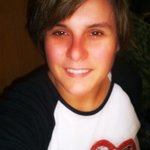 cre8iveArt
Creative Art was birthed from years of trying to get everything 'just-so' in art and life. Producing perfection is tiring and although perfection seems to be the human dream, the reality of it is that perfection isn't something we can achieve on our own. Jesus is the only way. Over the years I feel that designs have lost that human connection. Yes, they appeal to humans, but there is an element that is brought out when using hand drawn art that is much different than using the digital arts for everything. Hand drawn is a style that expresses the vulnerability of the human that is creating the piece. Cre8ive Art is here to produce excellent images that reflect a more attainable goal...to be human while turning our attentions toward other things. These designs are compelling and eye-catching, yet imperfect they display a certain unrefined side that is present in all of us. There is a way to connect to a message without it looking all prim and proper, because we just are not ALWAYS prim and proper as people. We should connect to art on that level. That's what we are setting out to do--there may be imperfect elements to the design, but we truly believe that is just simply human. cre8iveArt joined Society6 on June 19, 2014
More
Creative Art was birthed from years of trying to get everything 'just-so' in art and life. Producing perfection is tiring and although perfection seems to be the human dream, the reality of it is that perfection isn't something we can achieve on our own. Jesus is the only way.
Over the years I feel that designs have lost that human connection. Yes, they appeal to humans, but there is an element that is brought out when using hand drawn art that is much different than using the digital arts for everything. Hand drawn is a style that expresses the vulnerability of the human that is creating the piece.
Cre8ive Art is here to produce excellent images that reflect a more attainable goal...to be human while turning our attentions toward other things. These designs are compelling and eye-catching, yet imperfect they display a certain unrefined side that is present in all of us. There is a way to connect to a message without it looking all prim and proper, because we just are not ALWAYS prim and proper as people. We should connect to art on that level. That's what we are setting out to do--there may be imperfect elements to the design, but we truly believe that is just simply human.
cre8iveArt joined Society6 on June 19, 2014.