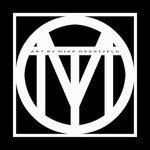 MTO Art Official
Hello, and welcome to my Society 6 store! I hope you enjoy my work and grab yourself a shirt or a print. Really helps me out! I'm just an artist from a small town in Ohio.I am constantly trying to improve and learn. Still trying to get a style that works for me and I enjoy doing. But, hey, if you like what you see, why not go follow me on my pages? COMMISSIONS ARE OPEN www.facebook.com/mtofreelanceartist mtoartofficial.deviantart.com mtoartofficial.wixsite.com/mtoart MTO Art Official joined Society6 on October 25, 2016
More
Hello, and welcome to my Society 6 store! I hope you enjoy my work and grab yourself a shirt or a print. Really helps me out! I'm just an artist from a small town in Ohio.I am constantly trying to improve and learn. Still trying to get a style that works for me and I enjoy doing. But, hey, if you like what you see, why not go follow me on my pages?
COMMISSIONS ARE OPEN
www.facebook.com/mtofreelanceartist mtoartofficial.deviantart.com mtoartofficial.wixsite.com/mtoart
MTO Art Official joined Society6 on October 25, 2016.
MTO Art Official's Store
24 results
Filter