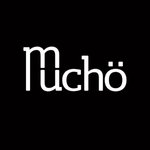 muchö
Welcome to muchö! The designers behind the brand is Dionisis Chalikias and Sofia Sipsa, based in Stockholm, Sweden. We love fashion, street style, contemporary creations. Everything in our shop is originally designed by us and produced for our own brand Muchö. We combine ideas and styles to create items we would want ourselves. Mainly, we design jewelry, tees, tanks and tote bags. We design for the young minded, confident and involved person. ● Enter our shop here: http://society6.com/mucho ● Follow us on tumblr! http://picklist.me/people/mucho/ ● Follow us on Facebook! http://www.facebook.com/muchoshop ● Follow us on tumblr! http://mucho-shop.tumblr.com/ muchö joined Society6 on November 1, 2013
More
Welcome to muchö! The designers behind the brand is Dionisis Chalikias and Sofia Sipsa, based in Stockholm, Sweden. We love fashion, street style, contemporary creations. Everything in our shop is originally designed by us and produced for our own brand Muchö. We combine ideas and styles to create items we would want ourselves. Mainly, we design jewelry, tees, tanks and tote bags. We design for the young minded, confident and involved person.
● Enter our shop here: http://society6.com/mucho
● Follow us on tumblr! http://picklist.me/people/mucho/
● Follow us on Facebook! http://www.facebook.com/muchoshop
● Follow us on tumblr! http://mucho-shop.tumblr.com/
muchö joined Society6 on November 1, 2013.