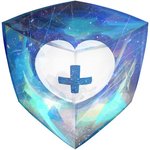 Melissa Hui Wang (muddymelly)
Hello!! :] I'm Melissa, AKA muddymelly. Thank you very much for taking the time to look at my work, and for your gracious support!! Discount quality paper, canvas, and photo prints are at my DeviantART: http://muddymelly.deviantart.com/prints/ Here is where you can find me: + www.facebook.com/muddymellydraws + www.muddymelly.tumblr.com + www.twitter.com/muddymelly + www.instagram.com/muddymelly/ + www.muddymelly.deviantart.com + www.behance.net/muddymelly Melissa Hui Wang (muddymelly) joined Society6 on December 10, 2012
More
Hello!! :] I'm Melissa, AKA muddymelly. Thank you very much for taking the time to look at my work, and for your gracious support!!
Discount quality paper, canvas, and photo prints are at my DeviantART: http://muddymelly.deviantart.com/prints/
Here is where you can find me:
www.facebook.com/muddymellydraws

www.muddymelly.tumblr.com

www.twitter.com/muddymelly

www.instagram.com/muddymelly/

www.muddymelly.deviantart.com

www.behance.net/muddymelly
Melissa Hui Wang (muddymelly) joined Society6 on December 10, 2012.