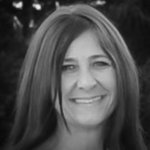 My Aspiring Soulful Life
Jacqueline's life has been filled with many changes. It is during her transformation that a spark was ignited for her vision of combining a passion for finding beauty in the world and her love of writing and photography. These featured images put her soulful stamp on humanity and our planet.
Her website myaspiringsoulfullife.com is her story of a journey towards an enriched soul-driven life.  It is designed with the hope that it might ignite a passion in readers or help in some small way to give inspiration to those that are answering their own calling.
"After all, we are all on life's journey together, trying to find our way home."  Jacqueline Cooper
You can follow her at: Website: http://www.myaspiringsoulfullife.com/ Facebook: https://www.facebook.com/myaspiringsoulfullife/ Instagram: https://www.instagram.com/my_aspiring_soulful_life/ Pinterest: https://www.pinterest.com/Jfortner2015/ Twitter: https://www.twitter.com/JacquelineFCoo2/
Read more
My Aspiring Soulful Life's Store
Filter