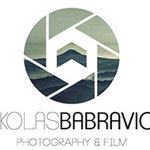 Mykolas Babravicius
My name is Mykolas and I'm a fifteen year old photographer. I was born in Lithuania, but currently located in Monaco. I started experimenting with photography at the age of 9, and since then it has been my greatest passion. I've done a variety of different things; landscapes, macro, still life, children portraiture, commercial and editorial work. Today I'm mostly passionate about action packed sports photography or anything to do with water. I mainly shoot with my Nikon D300. I have a lot of experience working with different types of light (studio and natural lightning) and under various circumstances. Travel and the feeling of being somewhere unknown and new is a never-ending source of inspiration. I always put a lot of effort into my work and strive for the best. To me, art is an endless journey towards either perfection or perfection in the imperfect. I'm always looking for new challenges, opportunities and jobs. Don't hesitate to contact me regardless it's questions concerning my work, pricing, shoots or something else entirely. I'm looking forward to hearing from you Mik Mykolas Babravicius joined Society6 on November 26, 2013
More
My name is Mykolas and I'm a fifteen year old photographer. I was born in Lithuania, but currently located in Monaco. I started experimenting with photography at the age of 9, and since then it has been my greatest passion. I've done a variety of different things; landscapes, macro, still life, children portraiture, commercial and editorial work. Today I'm mostly passionate about action packed sports photography or anything to do with water. I mainly shoot with my Nikon D300. I have a lot of experience working with different types of light (studio and natural lightning) and under various circumstances. Travel and the feeling of being somewhere unknown and new is a never-ending source of inspiration. I always put a lot of effort into my work and strive for the best. To me, art is an endless journey towards either perfection or perfection in the imperfect.
I'm always looking for new challenges, opportunities and jobs. Don't hesitate to contact me regardless it's questions concerning my work, pricing, shoots or something else entirely.
I'm looking forward to hearing from you
Mik
Mykolas Babravicius joined Society6 on November 26, 2013.
Mykolas Babravicius's Store
47 results
Filter