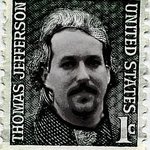 Mylittleradical
https://www.etsy.com/people/MylittleRadical All work shown and sold is by me Philip Gorkin. I do a lot of digital photography and use it in my art. Most of my work is mixed media. I then scan or photograph the image and play with it on the computer to create the final artwork. I have shown my work in New York (Rochester and Long Island) and California (San Mateo and L.A.) Copyright Notice: No portion of Philip Gorkin's work may be downloaded, reproduced, published, copied, manipulated, linked or transferred electronically or used in any way without the artist's written permission Mylittleradical joined Society6 on December 25, 2013
More
https://www.etsy.com/people/MylittleRadical
All work shown and sold is by me Philip Gorkin. I do a lot of digital photography and use it in my art. Most of my work is mixed media. I then scan or photograph the image and play with it on the computer to create the final artwork. I have shown my work in New York (Rochester and Long Island) and California (San Mateo and L.A.) Copyright Notice:
No portion of Philip Gorkin's work may be downloaded, reproduced, published, copied, manipulated, linked or transferred electronically or used in any way without the artist's written permission
Mylittleradical joined Society6 on December 25, 2013.