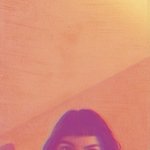 Myranda Escamilla
Create to keep life's chaos at bay. I possess a fascination for all things unique, innovative, out-of-the-ordinary, tedious, precise, messy, delicate, honest and contradictory. I cannot stress enough how important it is to surround ourselves with those who are not afraid to take risks in order to find true happiness and love - cherish those people. To those brave individuals, I Love You. YOU INSPIRE ME EVERYDAY. Myranda Escamilla joined Society6 on August 7, 2013
More
Create to keep life's chaos at bay.
I possess a fascination for all things unique, innovative, out-of-the-ordinary, tedious, precise, messy, delicate, honest and contradictory.
I cannot stress enough how important it is to surround ourselves with those who are not afraid to take risks in order to find true happiness and love - cherish those people. To those brave individuals, I Love You. YOU INSPIRE ME EVERYDAY.
Myranda Escamilla joined Society6 on August 7, 2013.
Myranda Escamilla's Store
18 results
Filter