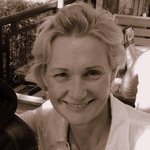 Mystic Tulip Mixed Media
The first thing you may notice about most of my art is the color and then the amount of depth and layering. I start with a blank page and start building layers with papers, paints, stamps, collage elements, more paints and stamps and maybe some free hand doodling. I love working with bright, vibrant colors. The steps taken in building each piece adds to the overall colorful, detailed art. I enjoy every step in the process, from start to end, as it evolves into art that will be enjoyed by many others! You can see more of my work at www.facebook.com/MysticTulipMixedMedia or at www.etsy.com/shop/MysticTulipArt Mystic Tulip Mixed Media joined Society6 on October 1, 2013
More
The first thing you may notice about most of my art is the color and then the amount of depth and layering. I start with a blank page and start building layers with papers, paints, stamps, collage elements, more paints and stamps and maybe some free hand doodling. I love working with bright, vibrant colors. The steps taken in building each piece adds to the overall colorful, detailed art. I enjoy every step in the process, from start to end, as it evolves into art that will be enjoyed by many others!
You can see more of my work at www.facebook.com/MysticTulipMixedMedia or at www.etsy.com/shop/MysticTulipArt
Mystic Tulip Mixed Media joined Society6 on October 1, 2013.
Mystic Tulip Mixed Media's Store
48 results
Filter