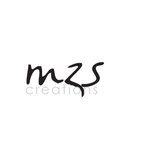 mzscreations
Liberal Arts major. Passionately curious person. Constantly evolving, learning, and creating. Acrylic paints are my preferred medium when working with canvas, but I enjoy using ink and am constantly curious about watercolors. I have a huge passion for graphic design, typography and photography. www.mzscreations.com mzscreations joined Society6 on April 11, 2013
More
Liberal Arts major. Passionately curious person. Constantly evolving, learning, and creating. Acrylic paints are my preferred medium when working with canvas, but I enjoy using ink and am constantly curious about watercolors. I have a huge passion for graphic design, typography and photography.
www.mzscreations.com
mzscreations joined Society6 on April 11, 2013.