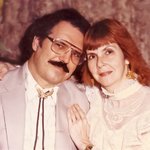 Bob & Nadine Johnston
The Images on this website are property of Nadine and Robert Johnston. They are copyrighted and protected by federal and worldwide copyright laws and treaty provisions. They may not be copied, reproduced, modified, published, uploaded, posted, transmitted, performed, or distributed in any way, without the prior written permission of Nadine or Robert Johnston, Cottonwood, Arizona.... You agree to prevent any unauthorized copying of the Photographs you have access to while visiting the website or any source where you find them, including Amazon, Facebook, Twitter, Stumble, G+ or any Search Engines where they may be found. Bob & Nadine Johnston joined Society6 on September 7, 2012
More
The Images on this website are property of Nadine and Robert Johnston.
They are copyrighted and protected by federal and worldwide copyright laws and treaty provisions. They may not be copied, reproduced, modified, published, uploaded, posted, transmitted, performed, or distributed in any way, without the prior written permission of Nadine or Robert Johnston, Cottonwood, Arizona....
You agree to prevent any unauthorized copying of the Photographs you have access to while visiting the website or any source where you find them, including Amazon, Facebook, Twitter, Stumble, G+ or any Search Engines where they may be found.
Bob & Nadine Johnston joined Society6 on September 7, 2012.
Bob & Nadine Johnston's Store
34 results
Filter