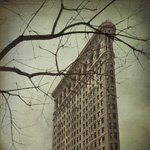 Nancy Falso
My name is Nancy, I'm a self-taught photographer and my passion is to capture the naturally beautiful, the unusual and "the moment", as well as to create beauty out of something seemingly ordinary. All photos are taken and processed by me, with my own personal touch, and some have been featured by PBS' Art 21, Tourisme Montreal, Photopreneur, NowPublic, PhotoSolution and PhotoLife. FACEBOOK (new) http://www.facebook.com/NancyFalsoPhotos PHOTO BLOG http://www.nancyshoots.wordpress.com TWITTER http://www.twitter.com/nanceratops INSTAGRAM @nancyshoots (http://www.http://statigr.am/nancyshoots) Nancy Falso joined Society6 on June 4, 2011
More
My name is Nancy, I'm a self-taught photographer and my passion is to capture the naturally beautiful, the unusual and "the moment", as well as to create beauty out of something seemingly ordinary. All photos are taken and processed by me, with my own personal touch, and some have been featured by PBS' Art 21, Tourisme Montreal, Photopreneur, NowPublic, PhotoSolution and PhotoLife.
FACEBOOK (new) http://www.facebook.com/NancyFalsoPhotos
PHOTO BLOG http://www.nancyshoots.wordpress.com
TWITTER http://www.twitter.com/nanceratops
INSTAGRAM @nancyshoots (http://www.http://statigr.am/nancyshoots)
Nancy Falso joined Society6 on June 4, 2011.