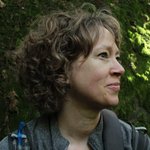 Nancy Gamon
An award-winning textile & mixed-media artist near Asheville, North Carolina USA.
Sign up for virtual workshops at her website at https://nancygamon.com/ or catch her free arts & crafts video series at https://YouTube.com/NancyGamon
Nancy's pieces have appeared in over 40 solo and group exhibits nationwide. She experiments with a variety of art techniques and has special interest in fabric dyeing, the creative reuse of apparel, collaborative works, and personal narrative.
Read more
Nancy Gamon's Store
Filter