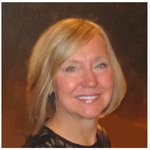 Nancy Smith
For me, sources of stimuli are as diverse as the artistic endeavors I dabble in. The impetus for my art and writing is sometimes as quotidian as a blade of grass and other times as complex as the inner-workings of a flower or constellation. Lately I have noticed that much of my art is water-themed. This coincides with awareness that not everyone has access to clean water. So I have decided to donate 50% of profits from my water-themed art to Charity: Water @ https://www.charitywater.org Please visit my new collection: Water for Life @ https://society6.com/nancysmith/collection/water-for-life. Your purchase brings clean water to people in need. Please follow me on Twitter: https://twitter.com/NancyAldersmith Instagram: nancysmith1054 Facebook: https://www.facebook.com/Nancy-Smith-1433462040278507/ Pinterest: https://www.pinterest.com/aldersmith/boards/ Nancy Smith joined Society6 on November 15, 2013
More
For me, sources of stimuli are as diverse as the artistic endeavors I dabble in. The impetus for my art and writing is sometimes as quotidian as a blade of grass and other times as complex as the inner-workings of a flower or constellation.
Lately I have noticed that much of my art is water-themed. This coincides with awareness that not everyone has access to clean water. So I have decided to donate 50% of profits from my water-themed art to Charity: Water @ https://www.charitywater.org Please visit my new collection: Water for Life @ https://society6.com/nancysmith/collection/water-for-life. Your purchase brings clean water to people in need.
Please follow me on Twitter: https://twitter.com/NancyAldersmith Instagram: nancysmith1054 Facebook: https://www.facebook.com/Nancy-Smith-1433462040278507/ Pinterest: https://www.pinterest.com/aldersmith/boards/
Nancy Smith joined Society6 on November 15, 2013.