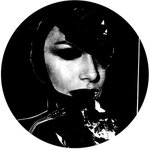 naravnih
Drawing / sketching / printmaking: monoprinting / linoprinting / silk screenprinting / collage: traditional and digital] / analogue photography. A recent graduate of the BA (Hons) Illustration course at Southampton Solent University. During my three years there I have engaged with a number of projects, which have allowed me to explore and experiment with a variation of different media and processes. naravnih joined Society6 on January 11, 2014
More
Drawing / sketching / printmaking: monoprinting / linoprinting / silk screenprinting / collage: traditional and digital] / analogue photography.
A recent graduate of the BA (Hons) Illustration course at Southampton Solent University. During my three years there I have engaged with a number of projects, which have allowed me to explore and experiment with a variation of different media and processes.
naravnih joined Society6 on January 11, 2014.