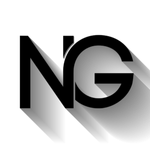 NASHGFX
Hello, & Thank You for Your Visit to NashGFX | Society6 - where our Artwork is available on various products. !! _______________________________________________________________ Purchasing Our Products via - NashGFX | Society6 _______________________________________________________________ * All Artwork | Perfected & Tailored to each product, specifically to maximize the appeal of the design you may have interest in & to touch Whomever eye clearly. * All Artwork | Uploaded & Designed to Society6 Specific Requirements for Each Product to give the Best Quality of print Society6 Provides. _______________________________________________________________ With Experience & Knowledge exceeding more than 7+ years in Adobe's software's. Deliver the Best High Quality Designs has taken patience, planning & constant learning with what & how to apply my passion & talent to take ever project to the next level which has led me here. The idea is that there are no limits to where it can actually take me & what I can do but for now I'm always looking to progress my talent & techniques to produce the best work for you. _______________________________________________________________ * Have Ideas for Your Own Custom Work ? Let's Work Together to Bring it to Life & World. _______________________________________________________________ * Visit Our Website | https://NashGFX.com | for a FREE Quote. _______________________________________________________________ NG | NASHGRAPHICS - "Creating Candy To The Human Eyes" - Appreciate your visit once again, Have a Wonderful Day. NASHGFX joined Society6 on March 21, 2015
More
Hello, & Thank You for Your Visit to NashGFX | Society6 - where our Artwork is available on various products. !!
---
Purchasing Our Products via - NashGFX | Society6
---
All Artwork | Perfected & Tailored to each product, specifically to maximize the appeal of the design you may have interest in & to touch Whomever eye clearly.

All Artwork | Uploaded & Designed to Society6 Specific Requirements for Each Product to give the Best Quality of print Society6 Provides.
---
With Experience & Knowledge exceeding more than 7+ years in Adobe's software's. Deliver the Best High Quality Designs has taken patience, planning & constant learning with what & how to apply my passion & talent to take ever project to the next level which has led me here. The idea is that there are no limits to where it can actually take me & what I can do but for now I'm always looking to progress my talent & techniques to produce the best work for you.
---
Have Ideas for Your Own Custom Work ? Let's Work Together to Bring it to Life & World.
---
Visit Our Website | https://NashGFX.com | for a FREE Quote.
---
NG | NASHGRAPHICS - "Creating Candy To The Human Eyes" - Appreciate your visit once again, Have a Wonderful Day.
NASHGFX joined Society6 on March 21, 2015.