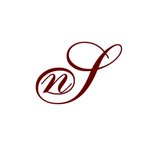 nassimadesign
We are a mother-daughter duo loving and living for art. Inspired by our travels to historical and breathtaking places in Europe we have designed "THE EMPIRE COLLECTION" for you and your loved ones. The complete My Empire Collection is divided in four seasons.
For the summer we offer eight different but combinable designs. A beautiful mint green and a relaxing purple will create a cozy atmosphere in your house. And the flowery designs will bring you the summer into your home despite the weather outside. For autumn we have chosen nature colours with animal print. For Winter we worked with bold bordeaux, royal blue and posh dark green!
The Leo symbolizes strength, power, courage and pride. The Horse symbolizes wisdom, energy, freedom and passion. The color mint symbolizes Hope, purple symbolizes Independence and gold symbolizes Fortune & Wealth.
All the Book Collections are inspired by Lily Amis books that are available in Print and as E-books. If you want to find out more about us please visit our official Website: www.nassima-design.com.
Stay positive and creative. Lots of love, nasSima design.
Connect with us: Instagram: @lily.amis Twitter: @nassimadesign Pinterest: @nassimadesign Youtube: sndesign2011
Read more
nassimadesign's Store
Filter