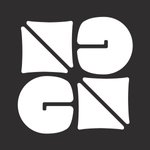 Natalie Gerber
NATALIE GERBER began her studies in 1995 at The Natal Technikon, in the Fashion Design program, Durban (South Africa). After immigrating to Canada her interests in textiles and design developed while studying classical tailoring and couture design under Calgary designer Mithè de Fontenay. Enrolling at the Alberta College of Art & Design, Natalie earned a BFA Degree (with Distinction) in Fibre/Textiles in 2003, and later in 2007, a post-graduate Certificate in Creative Pattern Cutting for the Fashion Industry, from the London College of Fashion in London (England). Natalie currently maintains a full time studio practice in Calgary and is represented in boutiques and galleries across Canada. Natalie Gerber joined Society6 on January 17, 2013
More
NATALIE GERBER began her studies in 1995 at The Natal Technikon, in the Fashion Design program, Durban (South Africa). After immigrating to Canada her interests in textiles and design developed while studying classical tailoring and couture design under Calgary designer Mithè de Fontenay. Enrolling at the Alberta College of Art & Design, Natalie earned a BFA Degree (with Distinction) in Fibre/Textiles in 2003, and later in 2007, a post-graduate Certificate in Creative Pattern Cutting for the Fashion Industry, from the London College of Fashion in London (England).
Natalie currently maintains a full time studio practice in Calgary and is represented in boutiques and galleries across Canada.
Natalie Gerber joined Society6 on January 17, 2013.