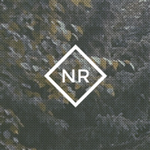 Natasha Runions
Ottawa, Canada based Artist / Illustrator **if you purchase my prints or home goods please tag me on instagram! @natasharunions or #natasharunionsart, I love to see my work in different environments :) A graphic designer by trade, and an artist at heart - but I find that word limiting. I paint, draw and sketch, illustrate to complement words, and use design to convey a message. I'm a careful observer and a curious being, constantly in awe and distracted by the world around me. I want to tell stories and make the world a more beautiful place. My intention with my work is simple - to create and to inspire. for more information and updates please visit www.natasharunions.com FB: facebook.com/natasharunions.art IG: @natasharunions Natasha Runions joined Society6 on October 25, 2013
More
Ottawa, Canada based Artist / Illustrator
**if you purchase my prints or home goods please tag me on instagram! @natasharunions or #natasharunionsart, I love to see my work in different environments :)
A graphic designer by trade, and an artist at heart - but I find that word limiting. I paint, draw and sketch, illustrate to complement words, and use design to convey a message. I'm a careful observer and a curious being, constantly in awe and distracted by the world around me. I want to tell stories and make the world a more beautiful place.
My intention with my work is simple - to create and to inspire.
for more information and updates please visit www.natasharunions.com
FB: facebook.com/natasharunions.art IG: @natasharunions
Natasha Runions joined Society6 on October 25, 2013.