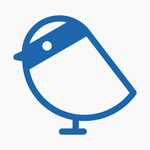 Winter-Hebert
It all started with a sparrow... Winter-Hebert is a design studio tucked into the wilds of rural Quebec, and is comprised of the husband and wife team of Nathaniel and Catherine Winter-Hebert. We pool our combined education to create a harmonious balance between classical typography and modernist principles. In practice, we're fond of treading the magical middle zone between rationally driven design, and the intuitive unknown. www.winterhebert.com Winter-Hebert joined Society6 on November 16, 2013
More
It all started with a sparrow...
Winter-Hebert is a design studio tucked into the wilds of rural Quebec, and is comprised of the husband and wife team of Nathaniel and Catherine Winter-Hebert.
We pool our combined education to create a harmonious balance between classical typography and modernist principles. In practice, we're fond of treading the magical middle zone between rationally driven design, and the intuitive unknown.
www.winterhebert.com
Winter-Hebert joined Society6 on November 16, 2013.