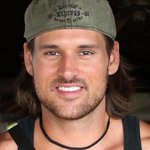 Nathan Miller
I'm Nathan Miller, a U.S. and Costa Rica based portrait & wildlife painter.
Since I was young, I enjoyed drawing and painting. When I wasn't drawing dragons and animals, I could be found sketching out ideas with social messages. Using art as a means to express ideas and spread positive messages, encouraged me to eventually pursue a career in graphic design.
When I was fifteen, I moved to Israel and attended the American International School. During those years I had fallen in love with acrylic painting and sculpting with clay. Nearly everything I painted and sculpted was inspired by my travels to Kenya and Uganda. Africa impacted me in ways that would not be matched until I moved to Costa Rica years later.
When I was eighteen, I moved back to the United States and majored in graphic design at the University of Florida. And while I entertained the idea of becoming a painting major, my interest in what most would call the more practical art prevailed.
Graphic design would lead me to web design, and after working as a web designer in Houston, Texas for five years, I chose to move to Nosara, Costa Rica, where I began, once again, immersing myself in art. Since I was a kid, I envisioned what life might be like as an artist, especially one living in paradise, and when I had the opportunity to leave the world of design, and pursue the path of fine art, I went for it. I didn't want to wait any longer to see what I could do if I just gave myself the chance.
Recently, after five years of living in Costa Rica, I moved back to the United States and made Tampa, Florida my home base. I continue to sell art at the Hidden Garden Gallery in Liberia, Costa Rica, and I will still visit Costa Rica from time to time, but I'm ready to see where I can take my art in the United States. Since returning, I am focusing on a new body of work which continues to explore themes involving people, wildlife and nature. As I explore this new venue, and develop a new body of work, I am excited to learn more about the art scene here and I hope to discover new opportunities that will enable me to take my art even further.
Read more