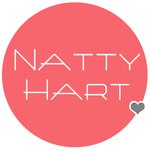 Natty Hart
Natty Hart Design brings you fun and gorgeous prints designed with love by Natty. With almost 10 years experience in design and opportunities that have allowed her to travel and become inspired by everything around her, she has a unique, quirky and loveable style. She is always developing new and exciting designs, so please do come back to see what else is on sale in the near future. A bit about Natty.... "For as many years as I can remember, I have enjoyed crafting and creating my own designs for family and friends to share. Now I feel it is time to share my love of design with everyone". I hope you enjoy my prints, with love Natty x @NattyHartDesign Natty Hart joined Society6 on September 15, 2013
More
Natty Hart Design brings you fun and gorgeous prints designed with love by Natty.
With almost 10 years experience in design and opportunities that have allowed her to travel and become inspired by everything around her, she has a unique, quirky and loveable style.
She is always developing new and exciting designs, so please do come back to see what else is on sale in the near future.
A bit about Natty.... "For as many years as I can remember, I have enjoyed crafting and creating my own designs for family and friends to share. Now I feel it is time to share my love of design with everyone".
I hope you enjoy my prints, with love Natty x
@NattyHartDesign
Natty Hart joined Society6 on September 15, 2013.
Natty Hart's Store
103 results
Filter