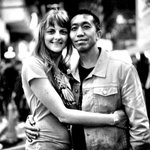 Natural Born Vagabond
Natural Born Vagabond™ is a bilingual (English and Polish) site devoted to travel photography and journalism. On the site you can find images and articles from contributors' remote travels. The ambition of the creators is to share the best stories with those who crave wilderness and adventure: http://naturalbornvagabond.com/ Social media: Instagram: http://www.instagram.com/NaturalBornVagabond Facebook: http://www.facebook.com/NaturalBornVagabond Twitter: http://twitter.com/naturalvagabond Vimeo: http://vimeo.com/naturalbornvagabond Natural Born Vagabond joined Society6 on February 15, 2014
More
Natural Born Vagabond™ is a bilingual (English and Polish) site devoted to travel photography and journalism. On the site you can find images and articles from contributors' remote travels. The ambition of the creators is to share the best stories with those who crave wilderness and adventure:
http://naturalbornvagabond.com/
Social media:
Instagram: http://www.instagram.com/NaturalBornVagabond Facebook: http://www.facebook.com/NaturalBornVagabond Twitter: http://twitter.com/naturalvagabond Vimeo: http://vimeo.com/naturalbornvagabond
Natural Born Vagabond joined Society6 on February 15, 2014.
Duvet Covers by Natural Born Vagabond
28 results
Filter
Department

Dept

Pillows & Bedding