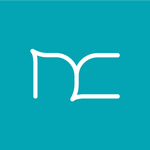 Nayda Cruz
Hello, I'm Nayda! A Surface Designer from Puerto Rico.
Ever since I can remember I had loved simplicity with a special detail that brings everything together.
My surface design is driven by geometric shapes, textures and a spark of color. I get inspired by my culture, nature and shapes I discover by just watching objects around me.
Let's Connect! www.naydacruz.com
Follow me on instagram @naydacruzstudio
For collaborations contact me at nayda@naydacruz.com
Read more