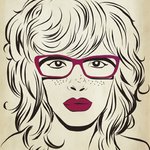 Annymal
Illustrator and Graphic Designer. Curious about Photography. Interested in every kind of art.
I used to think about beauty as the light in the midst of the chaos, but now I´m not pretty sure. I like cats, winters and stay warm on my pijamas... but who cares.
Read more
You are currently on society6.com.