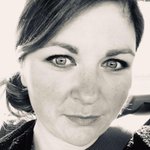 NDKenney Fine Art
Calgary based Artist, Nicole Kenney(aka Browne), has been creating Artwork since 2016.
Using high quality canvas and acrylic paints, Nicole creates brilliant landscapes which you can get lost in. Inspired by nature, each painting starts with a combination of colors that dance lightly on the canvas creating a unique sense of wonder. Guided by how the paint flows, Nicole then decides the scenery of the painting and places silhouettes on the canvas. Before her focus shifted to Acrylic Pours, Nicole experimented with oil paint and mixed media creations.Her original acrylic pours can be found on her webpage, ndkenneyfineart.ca.
Nicole has donated several pieces of Art to local charities. Nicole also has a passion for photography, and her canvas prints can be viewed on the walls of office spaces in Canada.
Read more
NDKenney Fine Art's Store
Filter