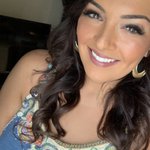 Needlecraft Nomad
Hi, my name is Erica.
I live for good times and good people. My curiosity has taken me all over the world, from fairytale Italian villages to the misty jungles of Africa, but I call Atlanta my home base.
I'm an avid creator with over 15 years of sewing, graphic design, and illustration under my belt.
From conception to completion, I have developed an intense passion for the process of creating textile art. My work has been featured in Maxim's Holiday Gift Guide and Make Modern magazine.
I enjoy volunteering at the Atlanta Healthcare Foundation, flying, and teaching others to find a love of the arts. I base my work on personal experience in traveling the world and consider each piece a simple expression of complex thought.
I maintain a blog at www.needlecraftnomad.com and you can follow me on Instagram under @needlecraftnomad.
Come along with me on a creative adventure!
Read more
Credenza by Needlecraft Nomad
9 results
Filter