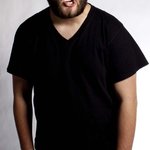 Bearison
Hey! My name is Neil Orians, I'm an artist currently located in Lincoln, Nebraska and I do lots of things. I mainly identify as a printmaker and photographer but I make all sorts of fun stuff. I try not to take myself too seriously and have fun while making work. The stuff I sell here will primarily be my digital work that I don't normally print anyways.
Artist Statement (full of art speak). My work deals with anxiety. I am influenced by my own anxiety on a daily basis; it rules what I do and how I do it. My work takes my anxiety and gives it a physical form. My mark making takes it's initial form in scribbles on the margins of paper, a practice I inherited from my mother. The chaotic nature of these abstract marks become physical manifestations of my anxiety.
My background in printmaking influences my works in other media. Even in digital and multimedia works I keep my hand a constant in the process of creation. I am as extremely invested in the process as I am in the product itself. I view the camera as a mark making tool, and utilize it as such. I am interested in both digital and analog photographic practices and utilizing both in creating mixed media works.
My current work fits somewhere between printmaking, drawing and photography. In all of my work, I create a juxtaposition between the organic and the inorganic. I utilize textures, marks and layering to create notions of the illogical nature of anxiety. My work deals with gender, sexuality, identity and sense of place.
I studied at the Milwaukee Institute of Art and Design and graduated in 2012 with a BFA in Studio Art from the University of Nebraska-Lincoln.
Read more