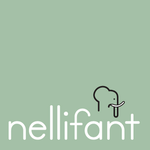 nellifant
welcome to the world of nellifant Created by a mum of two littlies. nellifant aims to present lovely things for little poeple's lives. Whether it be art for their walls, clothing, toys or invitations. How did nellifant start? In 2004 a graphic designer mum was looking for somehting to put on her daughter's walls. Nothing appealed at the time, so I created some animals that we could talk about together. Through them she learned all the noises the animals made, and soon she was asking for more pictures, so I kept drawing. When my son was born I started devising some boys imagery ( tractors, fire engines, planes and even dinosaurs). nellifant joined Society6 on January 31, 2015
More
welcome to the world of nellifant
Created by a mum of two littlies. nellifant aims to present lovely things for little poeple's lives. Whether it be art for their walls, clothing, toys or invitations.
How did nellifant start? In 2004 a graphic designer mum was looking for somehting to put on her daughter's walls. Nothing appealed at the time, so I created some animals that we could talk about together. Through them she learned all the noises the animals made, and soon she was asking for more pictures, so I kept drawing. When my son was born I started devising some boys imagery ( tractors, fire engines, planes and even dinosaurs).
nellifant joined Society6 on January 31, 2015.
Wall Murals by nellifant
3 results
Filter