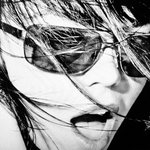 NeptuneImages
❤️ https://society6.com/amynnasser X https://society6.com/surxposed ❤️ AMYN NASSER ART COLLECTIVE GROUP X https://bit.ly/3FQxp92 | https://bit.ly/36cwn7d | NeptuneImages.com • Surxposed.com • AmynNasser.com •
Neptune Images • Photo Wall Art • Landscapes, Seascapes, Cityscapes, Africa, etc.
Photographs Inspires and Colours Our World. Photo Art. Art Your Space! Love Your Space! Art Your Wall! Big Bella Beautiful Dazzling "BBBD"
Helping you Decor your Space with my Photographs to bring you Joy And Color Your World. My Cinematic spontaneous approach to my work stems from a passion of 60s and 70s color discipline and structure. At the evening hours in your Living Room the Artwork takes on a presence of Intimacy and Sensuality.
I bring Visual Stories from the Places I have visited around the World shooting Fashion Stories for Magazines and Publications like Vogue, Harper's Bazaar, L'Officiel, Elle, Cosmopolitan, etc. "Every Photograph tells a Story like Every Brick Wants to be the Architecture, and Every Lipstick Wants to be the Gorgeous Goddess Feminine." (--Amyn Nasser) Curated Selects for Story Telling and Ethereal Vision Addition to Your World. (--Amyn Nasser)
Some Photographs are part of Award Winning Projects and made available for a Limited Time Only.
Enrich, decorate your walls with stylish photography from my photography as framed artwork, stretched canvas, acrylic. Shop: Click on an Image Thumbnail to View Larger! - Atelier Neptune Images Fine Art Photography for Framed Art, Art for Home, Home Decor Ideas, Interior Design, Art for Interiors and Large Wall Art. - Satisfaction Guaranteed.
Instagram.com/amynnasser X Instagram.com/neptuneimages
All Images Photography Copyright ©Amyn Nasser. All Rights Reserved — no UnAuthorized or Creative Commons Use Permitted. The Images Posted On This Site are solely for Art Prints and Products offered for sale by Amyn Nasser. No other artist, entities or permissions are given or implied. Any Inquiries contact The Studio through our website - https://portfolio.amynnasser.com/contact - Thank you!
Read more
NeptuneImages's Store
Filter