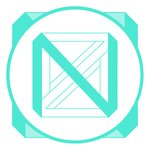 Nestingzone
Elizabeth MD Vuong was raised in the beautiful green country of Oklahoma. The abundance of greenery kindled an affinity for the botanical and entomological. Her hyper-detailed illustrations invoke a surreal understanding of the beauty and obscurity of nature. The pieces I create reflect subject matters pertaining to biological reconstruction, nature's legacy, alchemy, and fables. The subjects become an open system, where flora and fauna become intertwine. This allows the viewers focus to shift seamlessly between the two blurring the environment. The creatures become the landscape in which the flora may grow and flourish. Nestingzone joined Society6 on April 22, 2014
More
Elizabeth MD Vuong was raised in the beautiful green country of Oklahoma. The abundance of greenery kindled an affinity for the botanical and entomological. Her hyper-detailed illustrations invoke a surreal understanding of the beauty and obscurity of nature.
The pieces I create reflect subject matters pertaining to biological reconstruction, nature's legacy, alchemy, and fables. The subjects become an open system, where flora and fauna become intertwine. This allows the viewers focus to shift seamlessly between the two blurring the environment. The creatures become the landscape in which the flora may grow and flourish.
Nestingzone joined Society6 on April 22, 2014.