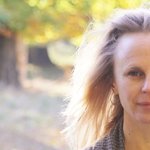 netineti
Neti Storm is a multiartist with several channels of creative expression. As a self-taught photo-artist, she is fervent about capturing the Microcosm of nature. The passion started as a child, when she discovered a magical world inside small iron tubes on a concrete platform. Standing there for hours, she contemplated on the tiny stones, moss, leaves, pine needles and water shining in the bottom of the tubes. She became lost in the Microcosm of her own imagination, creating a kingdom of mermaids and witches. As an adult, she still follows the passion for hidden beauty and the immense depth of nature through the lens. Through a digital composition process Neti creates contrast, intensifies color and rotates the image until a WOW-effect hits her body. Her photos move towards an abstract, painting-like image, that floats in the borderline between recognizable forms and enchanting textures. These photos invite you to play out your own creativity. Allowing the human mind to imagine. netineti joined Society6 on August 30, 2016
More
Neti Storm is a multiartist with several channels of creative expression.
As a self-taught photo-artist, she is fervent about capturing the Microcosm of nature.
The passion started as a child, when she discovered a magical world inside small iron tubes on a concrete platform. Standing there for hours, she contemplated on the tiny stones, moss, leaves, pine needles and water shining in the bottom of the tubes. She became lost in the Microcosm of her own imagination, creating a kingdom of mermaids and witches.
As an adult, she still follows the passion for hidden beauty and the immense depth of nature through the lens. Through a digital composition process Neti creates contrast, intensifies color and rotates the image until a WOW-effect hits her body.
Her photos move towards an abstract, painting-like image, that floats in the borderline between recognizable forms and enchanting textures. These photos invite you to play out your own creativity. Allowing the human mind to imagine.
netineti joined Society6 on August 30, 2016.
netineti's Store
69 results
Filter