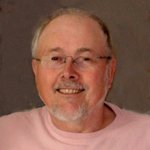 Neville Hawkins
I have been taking photo's since I was 10 years old, many cameras later and now retired, I am still learning and still enjoying photography as much as ever. I live in a small village on the coast in North Norfolk, UK. Neville Hawkins joined Society6 on September 10, 2013
More
I have been taking photo's since I was 10 years old, many cameras later and now retired, I am still learning and still enjoying photography as much as ever.
I live in a small village on the coast in North Norfolk, UK.
Neville Hawkins joined Society6 on September 10, 2013.