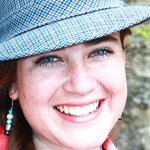 The Newsie
An indie author, helpless musician, aspiring actor. Professional dreamer. I believe that shooting stars are meant to be counted, luck doesn't come easy, and stories are music that comes from pouring your soul onto paper. I wear Converse All-Stars, driving caps, and messenger bags, and am otherwise a dysfunctional human being. The Newsie joined Society6 on August 15, 2013
More
An indie author, helpless musician, aspiring actor. Professional dreamer. I believe that shooting stars are meant to be counted, luck doesn't come easy, and stories are music that comes from pouring your soul onto paper.
I wear Converse All-Stars, driving caps, and messenger bags, and am otherwise a dysfunctional human being.
The Newsie joined Society6 on August 15, 2013.