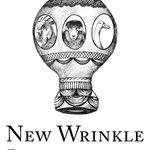 New Wrinkle Publishing
New Wrinkle Publishing was created to present a unique storytelling format that includes a compelling tale, captivating illustrations and expressive music.
The written word is universally accepted as a powerful means of communication, illustration offers a visual interpretation of an intended message, and music is known as the universal language. We think putting the three together will delight the reader's senses and take the story to another dimension.
Read more