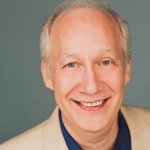 Neil Feigeles
About Neil Feigeles I've been creating art of one kind or another since childhood. As I grew to adulthood, I discovered I had a knack for drawing faces and happily decided I was going to be an artist for the rest of my life. I attended The High School of Art & Design & then The School of Visual Arts. Growing up my ambition was to become a comic book artist, but at SVA I discovered that I actually had some talent using oil paint; and decided that I would make my living doing illustration.
With my ability to capture likenesses, and my love of comic books and the entertainment field, I've specialized in portrait related images. From Marilyn Monroe to Spider-Man, President Obama to John Lennon, E.T. The Extra-terrestrial to Lupita Nyong'o. Be it the real or the imagined. The famous to the girl next door, couples to young children. My art has been showcased on book jackets, advertising campaigns, magazines, and promotional art for film & video. I've had the honor of having my work showcased in galleries, was a member of The Society of Illustrators in NY for a decade and even had the thrill of seeing my work hang in an art museum, way cool.
And probably most importantly, I've always felt very honored and happy, that others would deem me talented enough to be the artist commissioned by them to capture the likenesses of either themselves or their love ones. Probably the highest compliment any artist can get.
Thanks for taking an interest in my art.
Any questions please ask.
Neil Feigeles
Read more
Neil Feigeles's Store
Filter