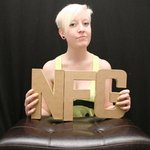 NFG Photography
I'm a 21 year old female photographer working in Colorado. I started out with film and slowly made my way into digital. I have a Canon EOS 60D and much more. I mostly do nature and landscape photography but I try to dabble in everything. Hopefully y'all enjoy my work!
Read more
NFG Photography's Store
Filter
You are currently on society6.com.