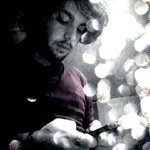 niccoGD
I am a Sydney based Graphic Designer / Illustrator… Moved from Florence, Italy to Australia in when I was 11. Grew up drawing whenever I had a chance. Work in the printing business as well as illustrations. My work is mainly inspired by graffiti / street art and tattoo style art. I like to mix a lot of elements together and use colour to bring it all together. Love my Coffee! Gets my creativity going for late night drawing! I feel like illustrating is a way of expressing yourself and bring out the best in you and communicate emotions and feelings to others. Big fan of Tarantino Movies and Anime! Music is also something that is included in the art making as it inspires you as you listen. Plan on drawing and illustrating as long as I have the strength to hold a pen!!! Instagram - NICCO_GD niccoGD joined Society6 on March 17, 2014
More
I am a Sydney based Graphic Designer / Illustrator… Moved from Florence, Italy to Australia in when I was 11. Grew up drawing whenever I had a chance. Work in the printing business as well as illustrations. My work is mainly inspired by graffiti / street art and tattoo style art. I like to mix a lot of elements together and use colour to bring it all together. Love my Coffee! Gets my creativity going for late night drawing! I feel like illustrating is a way of expressing yourself and bring out the best in you and communicate emotions and feelings to others.
Big fan of Tarantino Movies and Anime! Music is also something that is included in the art making as it inspires you as you listen.
Plan on drawing and illustrating as long as I have the strength to hold a pen!!!
Instagram - NICCO_GD
niccoGD joined Society6 on March 17, 2014.