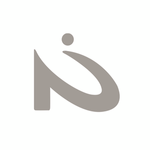 Nicky Irvine Illustration & Design
Nicky Irvine is an emerging illustrator, graphic designer and artist. Maintaining a strong design aesthetic, Nicky is very skilled in illustration, graphics and communications. Born and raised in a supportive family and within a creative community in South Australia, Nicky has always been striving for perfection through his work and artistic endeavours. After receiving his Bachelor of Design (Visual Communication) from the University of South Australia, Nicky continued his study with a Graduate Diploma in Visual Art & Design, specializing in Illustration. Knowing no borders or boundaries, Nicky continues to broaden and develop his skills and is guaranteed to make an impact. Nicky Irvine Illustration & Design joined Society6 on February 19, 2014
More
Nicky Irvine is an emerging illustrator, graphic designer and artist.
Maintaining a strong design aesthetic, Nicky is very skilled in illustration, graphics and communications. Born and raised in a supportive family and within a creative community in South Australia, Nicky has always been striving for perfection through his work and artistic endeavours.
After receiving his Bachelor of Design (Visual Communication) from the University of South Australia, Nicky continued his study with a Graduate Diploma in Visual Art & Design, specializing in Illustration. Knowing no borders or boundaries, Nicky continues to broaden and develop his skills and is guaranteed to make an impact.
Nicky Irvine Illustration & Design joined Society6 on February 19, 2014.
Nicky Irvine Illustration & Design's Store
41 results
Filter