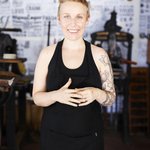 nicoleap
About Nicoleap
Nicole Arnett Phillips (noun)
Allow me to introduce myself...
I am a nerd - Specifically a type nerd. I am particularly fond of the science and design of letterforms and the formulas that promote legibility. I am obsessed with the rules and structures behind effective print communications. Calligraphy and lettering turns me on and I love to experiment with typographic forms. I am head over heels for all things type.
Nicoleap joined Society6 on December 5, 2011.