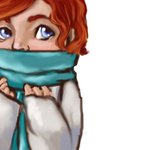 Nicki Marie
My name is Nicole and I graduated from UNT this may. This is my shop for my pieces I find worth selling. If you have anything you'd like to buy that is in my other galleries, let me know and i'll try to make it available! If you would like me to create a piece with a certain theme or subject I can't guarantee it but I would love the suggestion! Thanks for stopping by and be sure to check my out on Facebook, Deviantart, and Tumblr! www.dillydallydoodles.deviantart.com/ http://dillydallydoodles.tumblr.com/ https://www.facebook.com/pages/Nicole-Marie-Concepts-Creations/231730636893323 Nicki Marie joined Society6 on January 22, 2013
More
My name is Nicole and I graduated from UNT this may. This is my shop for my pieces I find worth selling. If you have anything you'd like to buy that is in my other galleries, let me know and i'll try to make it available! If you would like me to create a piece with a certain theme or subject I can't guarantee it but I would love the suggestion! Thanks for stopping by and be sure to check my out on Facebook, Deviantart, and Tumblr!
www.dillydallydoodles.deviantart.com/ http://dillydallydoodles.tumblr.com/ https://www.facebook.com/pages/Nicole-Marie-Concepts-Creations/231730636893323
Nicki Marie joined Society6 on January 22, 2013.
Nicki Marie's Store
4 results
Filter