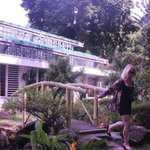 Nicole Mawby
A place to show and sell my current work, to attempt to form and clarify my thoughts and ideas, and to build an ongoing body of work. I'm interested in the here and now, the experience of the moment and responding visually to emotions, feelings and atmosphere. My video art which I am actively practising and experimenting with can be found here vimeo.com/nicolemawby Nicole Mawby joined Society6 on September 17, 2012
More
A place to show and sell my current work, to attempt to form and clarify my thoughts and ideas, and to build an ongoing body of work.
I'm interested in the here and now, the experience of the moment and responding visually to emotions, feelings and atmosphere.
My video art which I am actively practising and experimenting with can be found here vimeo.com/nicolemawby
Nicole Mawby joined Society6 on September 17, 2012.
Nicole Mawby's Store
435 results
Filter