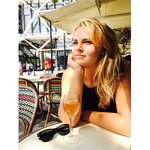 Nicole Nesbitt Studios
Hi! I'm Nicole Nesbitt, I'm a painter who dwells in Long Beach, CA creating abstract art and selling them as prints for those looking for affordable art to decorate their homes with. I work with both oils an acrylics to create dynamic, colorful scenes that insight wonder and spark the imagination. My influences stem from colorful palettes, vibrant landscapes, and abstract ideas. While I am not painting I'm either getting lost in the plot line of a good read, drinking copious amounts of coffee, and traveling to my next destination. (Currently: camping trip to Huntington Lake, CA!) Check out more on my website: nicolenesbittstudio.wordpress.com Nicole Nesbitt Studios joined Society6 on July 24, 2017
More
Hi! I'm Nicole Nesbitt, I'm a painter who dwells in Long Beach, CA creating abstract art and selling them as prints for those looking for affordable art to decorate their homes with.
I work with both oils an acrylics to create dynamic, colorful scenes that insight wonder and spark the imagination. My influences stem from colorful palettes, vibrant landscapes, and abstract ideas.
While I am not painting I'm either getting lost in the plot line of a good read, drinking copious amounts of coffee, and traveling to my next destination. (Currently: camping trip to Huntington Lake, CA!)
Check out more on my website: nicolenesbittstudio.wordpress.com
Nicole Nesbitt Studios joined Society6 on July 24, 2017.
Nicole Nesbitt Studios's Store
5 results
Filter