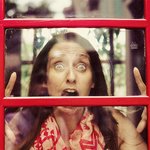 Nicole Rae
Since first picking up a camera in 2007 and completing my 365 Project, photography has become my passion, my purpose and my expression. In 2008, I won the Aperture Nature Photography Workshop which, in addition to allowing me to shoot in a gorgeous locale, allowed me to shoot alongside and learn from some of the top pros in the country. It was during this trip that I decided to pursue photography as a full-time career. I have come to live each day for the moments I can share and the stories I can tell through the camera lens. See more of my work on my website at: http://simmerandshoot.com. In 2009, I co-founded Faded + Blurred (http://fadedandblurred.com), the online magazine for photographers and photo enthusiasts, where I also serve as the Senior Editor. Nicole Rae joined Society6 on January 31, 2012
More
Since first picking up a camera in 2007 and completing my 365 Project, photography has become my passion, my purpose and my expression. In 2008, I won the Aperture Nature Photography Workshop which, in addition to allowing me to shoot in a gorgeous locale, allowed me to shoot alongside and learn from some of the top pros in the country. It was during this trip that I decided to pursue photography as a full-time career. I have come to live each day for the moments I can share and the stories I can tell through the camera lens. See more of my work on my website at: http://simmerandshoot.com.
In 2009, I co-founded Faded + Blurred (http://fadedandblurred.com), the online magazine for photographers and photo enthusiasts, where I also serve as the Senior Editor.
Nicole Rae joined Society6 on January 31, 2012.