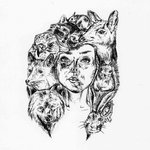 NicoleSigridStevens
Nicole Sigrid Stevens (physical body birthed August 2nd, 1990; 4:02pm) is a multimedia Visionary Artist. She grew up in the suburban sprawl of Northern Virginia. Developing as a self-taught artist she merges traditional, contemporary, and experimental crafts and fine art to produce her creations. General Statement From the Artist: "I am perpetually humbled, sometimes startled, and consistently awed by Our intrinsically Devine condition that We embody here on Earth. My work is an amalgamation of blessedly intuited and personally constituted forms. I give full credit to the Source for these works proclaimed 'mine'. With honesty, sincerity and love it is my Intention to share an authentic account of my continuous expansion. Some pieces are consecrated under higher octaves of inspiration, others are fruited undoubtedly from my Egoic pleasures, ponderings, battles, and catharsis . Charged with spiritual, emotional, mental and physical states of being, I am thankful for each. They are all scales of the same snake; representing the perpetual shedding of my evolving consciousness." - N.S.S. NicoleSigridStevens joined Society6 on April 21, 2013
More
Nicole Sigrid Stevens (physical body birthed August 2nd, 1990; 4:02pm) is a multimedia Visionary Artist. She grew up in the suburban sprawl of Northern Virginia. Developing as a self-taught artist she merges traditional, contemporary, and experimental crafts and fine art to produce her creations.
General Statement From the Artist:
"I am perpetually humbled, sometimes startled, and consistently awed by Our intrinsically Devine condition that We embody here on Earth. My work is an amalgamation of blessedly intuited and personally constituted forms. I give full credit to the Source for these works proclaimed 'mine'.
With honesty, sincerity and love it is my Intention to share an authentic account of my continuous expansion. Some pieces are consecrated under higher octaves of inspiration, others are fruited undoubtedly from my Egoic pleasures, ponderings, battles, and catharsis . Charged with spiritual, emotional, mental and physical states of being, I am thankful for each. They are all scales of the same snake; representing the perpetual shedding of my evolving consciousness."
NicoleSigridStevens joined Society6 on April 21, 2013.