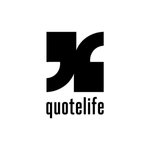 Quotelife
This brand is a combination of love. Love for inspirational quotes, love for typography design, love for scandinavian interiors and a simple love for spreading out our messages.
Mission Creating communication situations, that will open new ideas and perspectives, while contributing to the common good.
"When buying from an artist/maker, you're buying more than just an object/painting. You are buying hundreds of hours of failures and experimentation. You are buying days, weeks, and months of frustration and moments of PURE JOY. YOU AREN'T JUST BUYING A THING, you're buying a piece of heart, part of a soul, a moment of someone's life. Most importantly, you're buying the artist more time to do something they are passionate about."
Thank you!
Read more