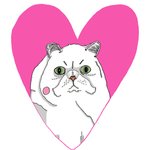 Nikki Marie Jackson
About Nikki Marie Jackson
Most of my material comes from overheard conversations from when i'm riding around on public transport or things that remind me of my childhood. Childhood was the best wasn't it. Playing with lego, watching heartbeat and eating crumpets.
I like a good hearty mix of vintage, floral, pretty-pretty, gaudy and trashy colours / patterns.
Nikki Marie Jackson joined Society6 on January 31, 2010.