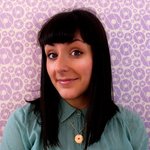 Nikki McWilliams
Nikki McWilliams is a Designer and Maker based in Scotland. Her brand of bold and playful homeware and accessories is inspired by British culture, contemporary Pop-Art and a lifelong love of having a nice cup of tea and a biscuit.
Read more
Nikki McWilliams's Store
Filter
You are currently on society6.com.