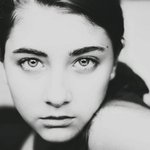 Nirrimi
Documenter, wanderer, Mama. --- For a limited time buy a print/s and get a free voucher to the value of 50% of your order for The Color Shop. (Eg. Order a large print for $110 and get a $55 TCS voucher). http://thecolorshop.co/ - Photoshop filters for creatives. Email your order confirmation to info@thecolorshop.co Nirrimi joined Society6 on September 13, 2013
More
Documenter, wanderer, Mama.
For a limited time buy a print/s and get a free voucher to the value of 50% of your order for The Color Shop. (Eg. Order a large print for $110 and get a $55 TCS voucher).
http://thecolorshop.co/ - Photoshop filters for creatives.
Email your order confirmation to info@thecolorshop.co
Nirrimi joined Society6 on September 13, 2013.
Nirrimi's Store
82 results
Filter