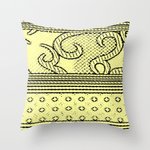 Nishel
At NISHEL CREATIONS we provide bespoke henna inspired and decorative products for gifts, events, the home, and for corporate purposes. Any occasion and any space within your home, company and event can be catered for. We love all things creative and are always searching for new inspiration for our products.
Our goal is to add a unique twist to your event, home or gift to ensure that it is a memorable moment. At NISHEL CREATIONS there are always products that you can purchase ready-made or for a more personalised experience we are just a phone call or an email away.  We provide materials for your decor, however we also are happy to work on products that you may already have. We can then decorate them according to your requirements.
NISHEL's artists are both passionate and inspired by the art of henna and decorative design. For us, the experience of making something beautiful is therapeutic and exciting. We look forward to creating your NISHEL experience.
Shop online for our non-print products www.nishelcreations.co.uk
Read more